15 Must-Have Summer Travel Essentials
After staying inside through the winter and cleaning house in the spring, what could be better than a well-deserved summer break? And for most of us, that means hitting the road—either long-distance or short—and getting in a big stretch of summer travel.
But with higher temperatures come a different set of travel responsibilities, too. That's why we've put together this list of 15 summer travel essentials. They'll get you through any summertime trip from start to finish, and help keep you looking stylish while you do it.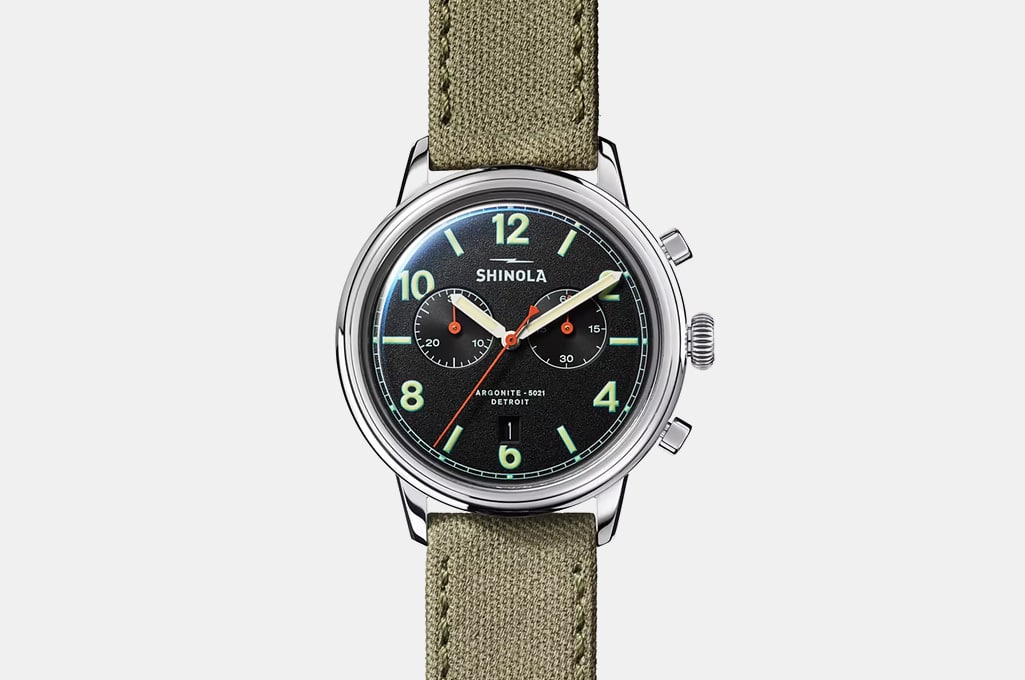 Shinola Traveler Watch
A good watch is more than just a classy accessory—it's a statement of your unique style, the way that you go through life. Shinola's Traveler Watch makes this especially apparent, with a road ready construction and design paired with a timeless silhouette and throwback detailing. Behind that stainless steel case and canvas or whip-stitch leather strap though, there's plenty of precision timekeeping courtesy of an Argonite 5021.D movement and traditional chronograph functions. And with colors inspired by the Michigan sand dunes, maybe you'll be inspired to take the next great American road trip up to the Great Lakes, too.
Price: $850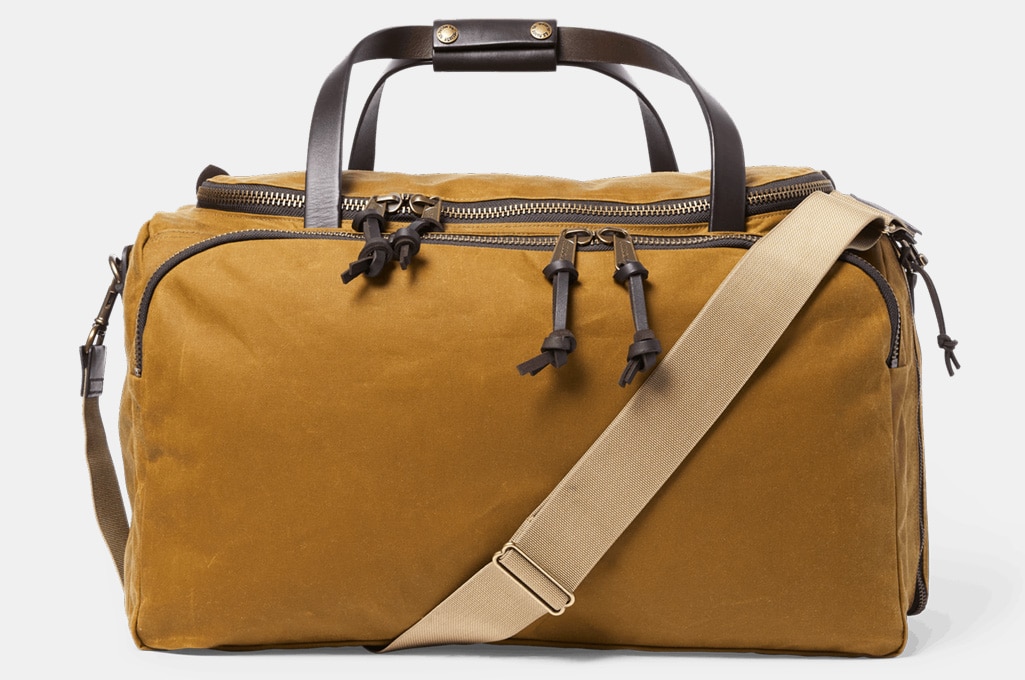 Filson Oil Finish Excursion Bag
The folks over at Filson are known for their legendarily long-lasting gear, and their Oil Finish Excursion Bag is no exception. It's made from a tough but pliable 14 ounce waxed cotton canvas, giving it excellent abrasion resistance and quite a bit of water repelling power, too. But inside, it's fully lined with nylon—so all your gear will be protected from the harsh scratchiness that can come with other canvas bags. Tack on an exterior mesh pocket for all your muddiest boots and waders, and you've got a fully-functional travel bag no matter what sort of activities you get into.
Price: $325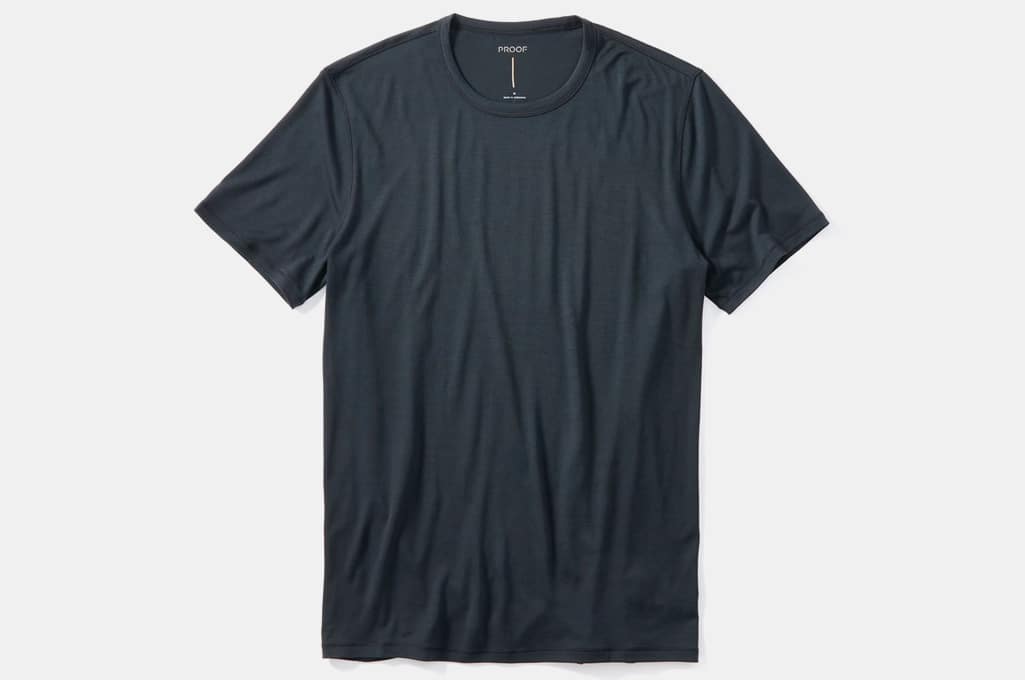 Proof 72-Hour Merino Tee
For the people who know travel inside and out, there's rarely a better choice for clothing than wool. Its natural odor repelling and temperature regulating qualities make it a star in literally any climate, keeping you cool and comfortable in the heat or warm and cozy in the snow. That's why for summertime travel, there's hardly any better choice than Proof's 72-Hour Merino Tee. It's super comfortable, and made more durable and stretch resistant with just a small addition of nylon. And true to its name, this tee shirt can get you through three days of non-stop wear before you start to stink.
Price: $78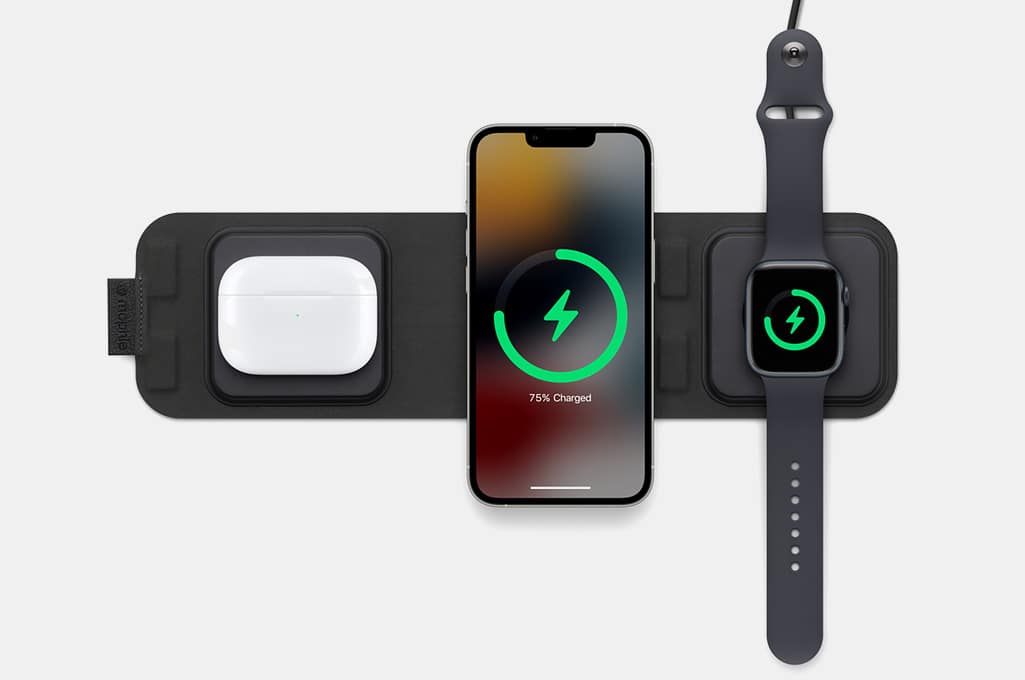 Mophie 3-in-1 Travel Charger with MagSafe
If you're a part of the Apple ecosystem, then having a travel charger like this one from Mophie is a must. Rather than having to juggle your iPhone, Apple Watch, and Airpods to get just enough charge on each of them, the Mophie 3-in-1 Travel Charger can take care of all of it at once. It's fully MagSafe compatible too, meaning even fewer wires and cords to carry with you in your pack. And check out its streamlined design as well: It folds up neatly into a little cube for maximum ease of transportation.
Price: $150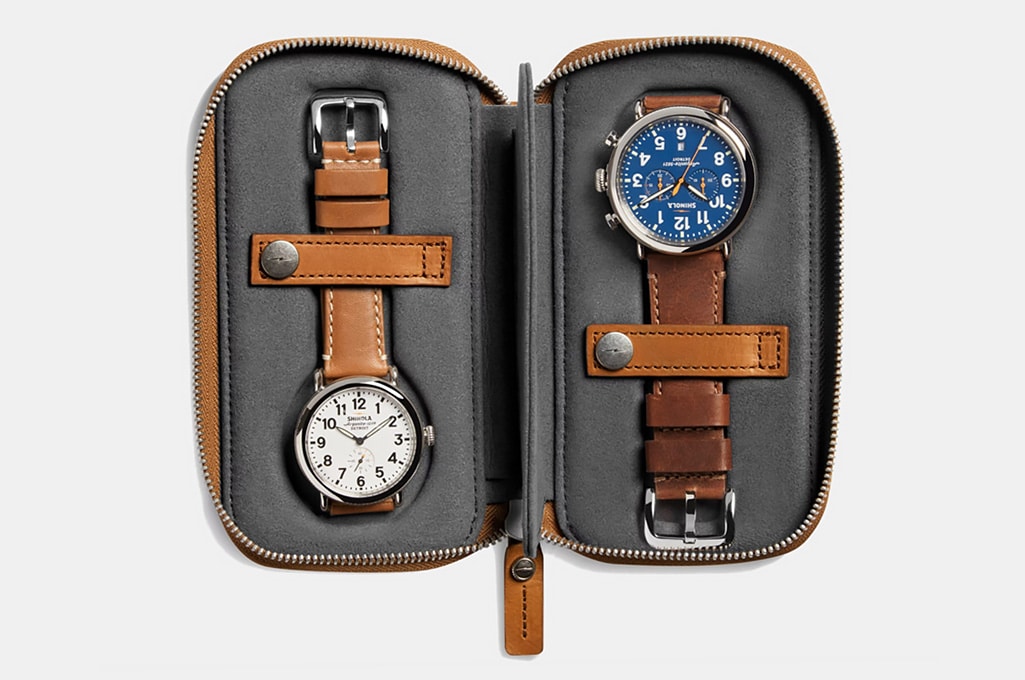 Shinola Travel Watch Case
Investing in a good quality watch is no laughing matter, as they'll easily run up to $1000 or more for a watch that can last a lifetime. But if you want to get the most years possible out of your favorite timepieces, you'll also have to be pretty careful about how you carry them while you travel; one wrong move with an uncovered watch, and you might end up with a cracked face (or worse). Shinola's Travel Watch Case ensures this fate won't befall your favorite watches—and it's made from a darned handsome Italian leather, to boot.
Price: $250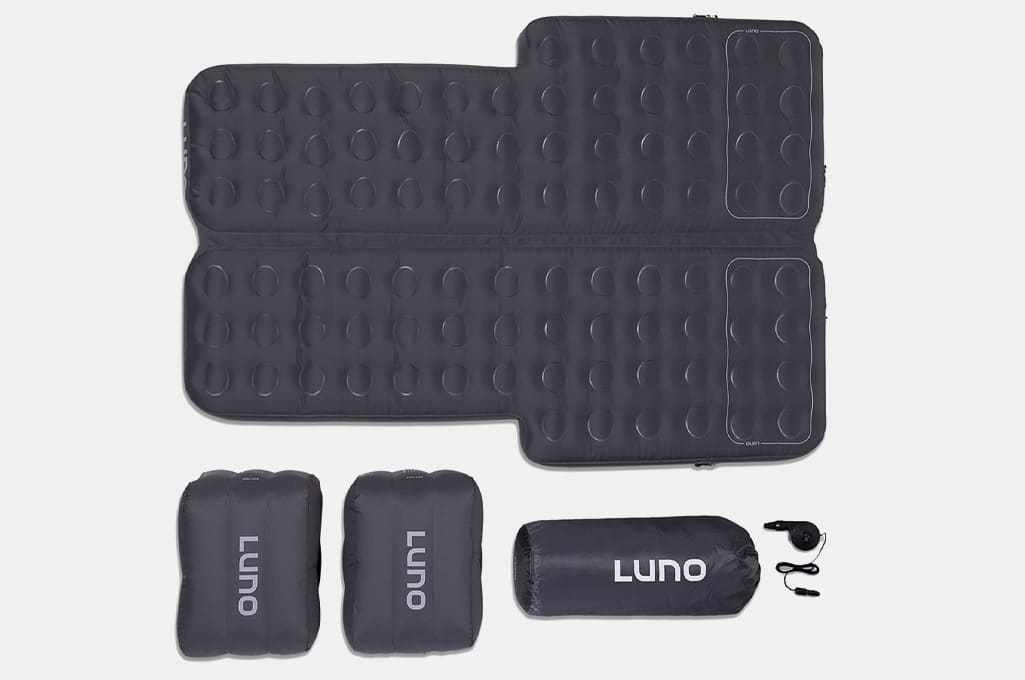 Luno Car Camping Air Mattress
Even if you're not the rugged outdoorsman type, you can have a heck of a good time car camping during the summer. Everything from a hatchback to a small truck to an SUV will do wonders here, giving you enough space to carry more of the worldly comforts of home—all while still feeling close to nature, sleeping under the stars. Luno's Car Camping Air Mattress is specially made to help give you the best night's sleep possible while you're out in the wild, with a 300 denier fabric that's durable enough to get knocked around a little. Plus it packs down extra small, so you can always have it stowed away in your vehicle as an emergency backup plan.
Price: $330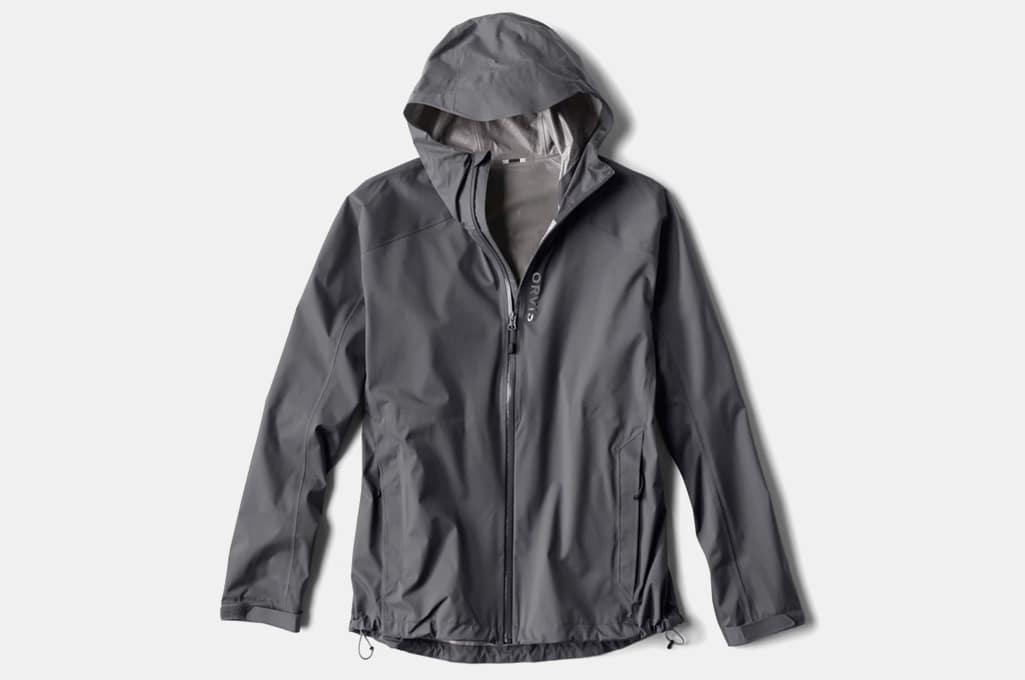 Orvis Ultralight Storm Jacket
Bright summer days can quickly turn to stormy weather. And if you're not prepared for that, you might find yourself on the receiving end of a soggy tent and a ruined camping trip. Orvis's Ultralight Storm Jacket just might be the answer to that problem though, as it can pack down small into its own hood so you always have your rain gear near at hand. A waterproof nylon exterior ensures that you'll stay dry, while a breathable interior layer helps to keep you comfortable even if it's warm while it's raining.
Price: $169
Bose QuietComfort Earbuds
When your idea of a great summer vacation has more to do with rooftop pools than swimming holes, setting yourself up with a pair of Bose's QuietComfort Earbuds is always a good idea. They're an incredibly efficient noise canceling headphone that delivers top notch sound quality, all at a reasonable price and small enough to keep with you in your backpack or luggage. Neighbors in the hotel or hostel being too loud? Just pop these babies in, turn on your favorite tunes, forget that the outside world was ever there, and get back to your vacation time relaxation.
Price: $279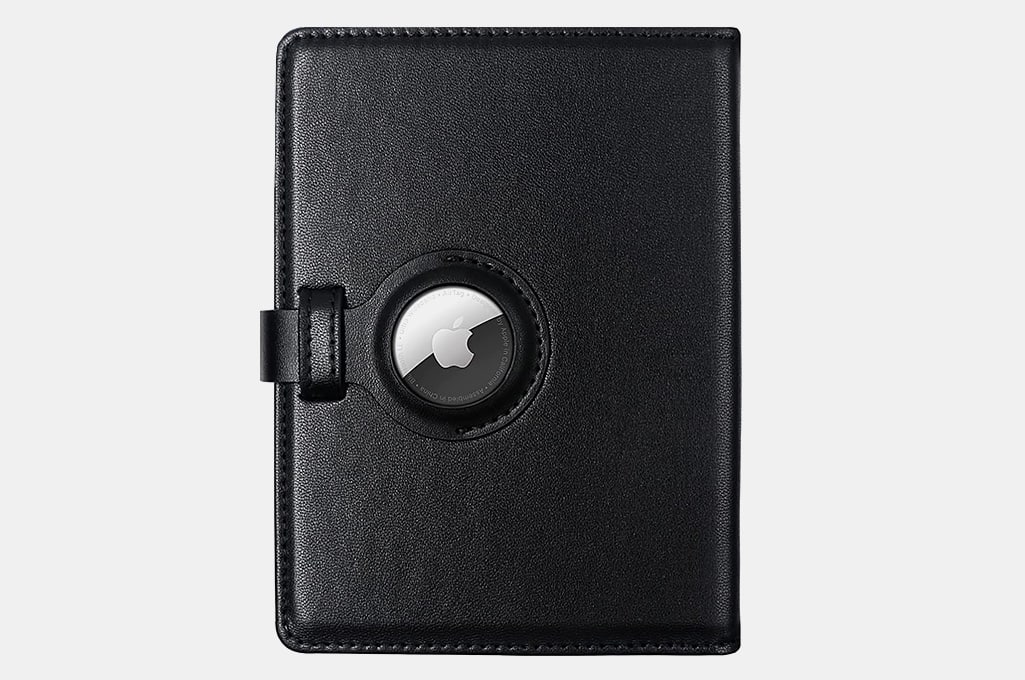 AirTag Passport Wallet
What's the last thing you want to do while traveling? Well, go back home, maybe. But even worse than that is losing your passport or your wallet—especially if you're traveling abroad. The solution? This AirTag Passport Wallet. With a space built into the wallet and passport holder specifically for Apple's proprietary AirTags, you can rest assured that you'll know where your money and identification is at a moment's notice. Just connect it to your iPhone, and you can stop worrying about your wallet and get back to enjoying your vacation.
Price: $33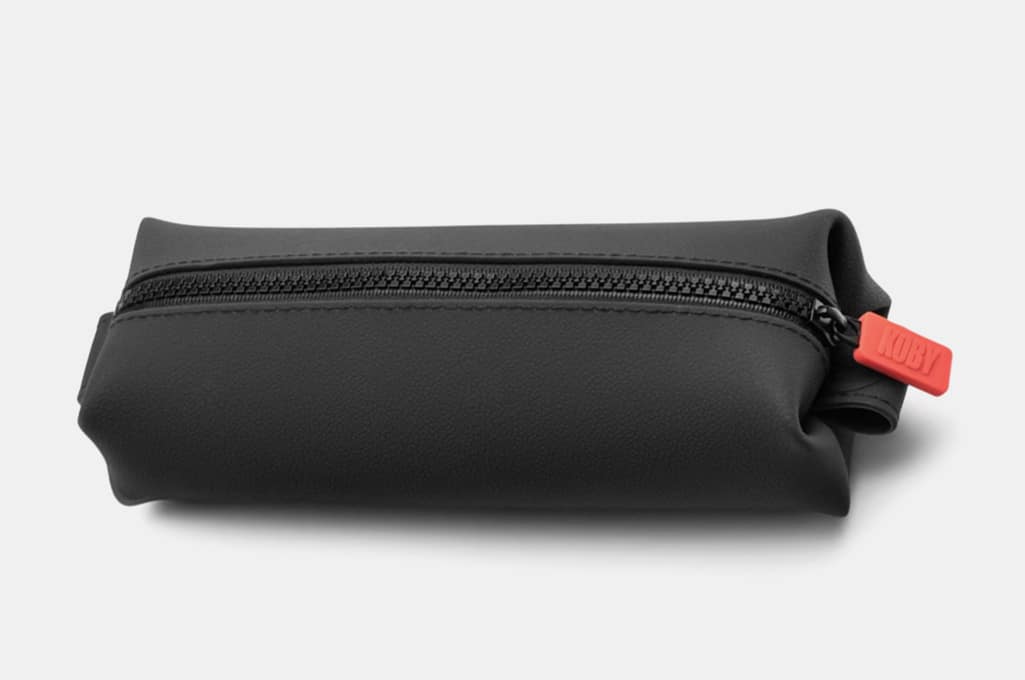 Tooletries Waterproof Toiletry Kit
How many times have you forgotten at least one of your toiletries (toothbrush, toothpaste, deodorant, etc.), only to have to buy more when you get to where you're traveling? This used to happen to me all the time, until I started organizing all of my toiletries in a simple dopp kit. Tooletries' Waterproof Toiletry Kit is a miniaturized and waterproof take on the classic dopp kit, made of waterproof silicone and giving just enough space to store your essentials for quick weekend trips.
Price: $20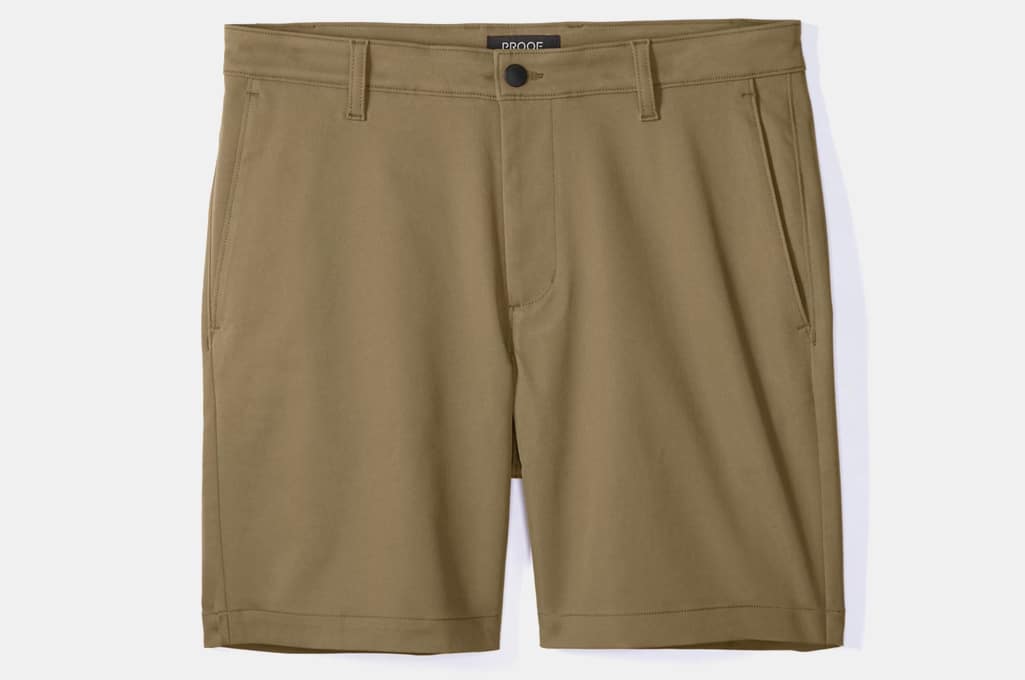 Proof Nomad Shorts
Huckberry's exclusive Proof brand is a great place to look for wardrobe staples that have been reinvented with great attention to detail. Case in point: The Nomad Shorts, made from a two-way stretch Japanese Toray twill that's simultaneously soft, breathable, and just stretchy enough for hiking. That's given a quick DWR coating for water resistance, and a hidden zip pocket to stash your valuables while you're out on the road. Then add in matte black and black oxide hardware for a final stylish touch, and you get a pair of shorts that's ready for everything from the city to the backwoods.
Price: $78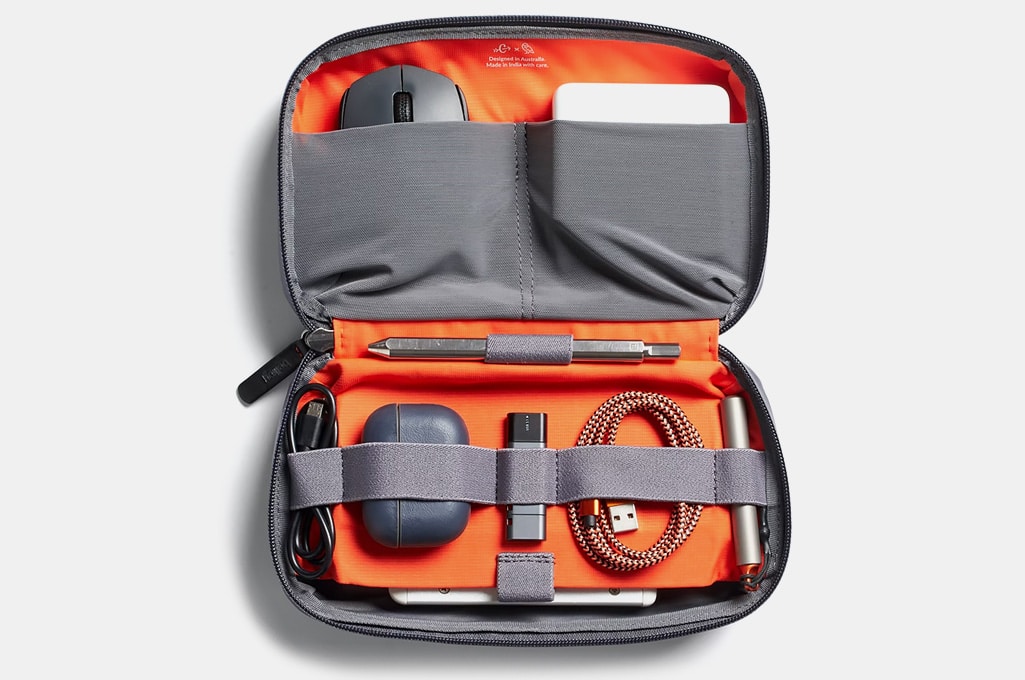 Bellroy Tech Kit
Traditional pouch bags often don't have the specific size and shape of pockets, straps, and zippers necessary to accommodate today's tech. That was the starting point for Bellroy's Tech Kit—making a small pouch that's specially designed to hold all the high-tech bits and bobs that come with cameras, phones, and wireless devices. They seem to have gotten it right from every angle, starting with the high-visibility orange interior and optimized for a flat layout where you can survey all your gear and accessories. A must have for anyone who travels with anything more high tech than a smartphone.
Price: $69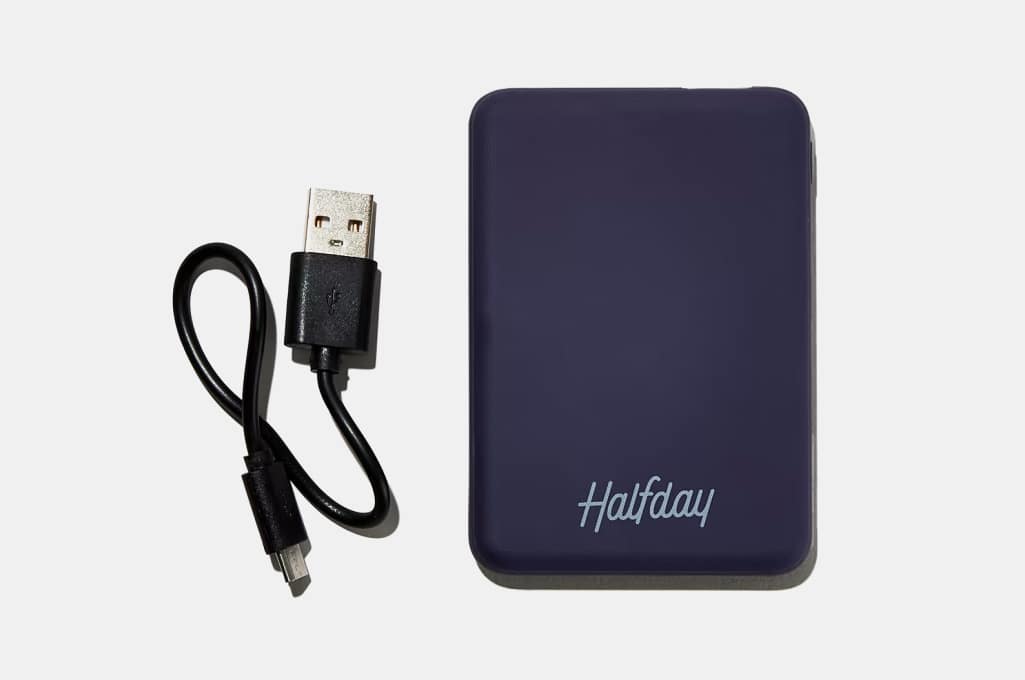 Halfday Backup Plan Portable Charger
Seeing your smartphone creep into single-digit charge percentages while you're out traveling can be a hugely stressful situation. Sure, maybe you could stop into a cafe or bar to charge there—but why bother, when you could just be carrying the Halfday Backup Plan Portable Charger with you instead? It holds 5,000 mAh inside of a small and portable body, giving you enough juice to charge your smartphone three times (or a tablet once). That'll get you from place to place, hassle-free.
Price: $25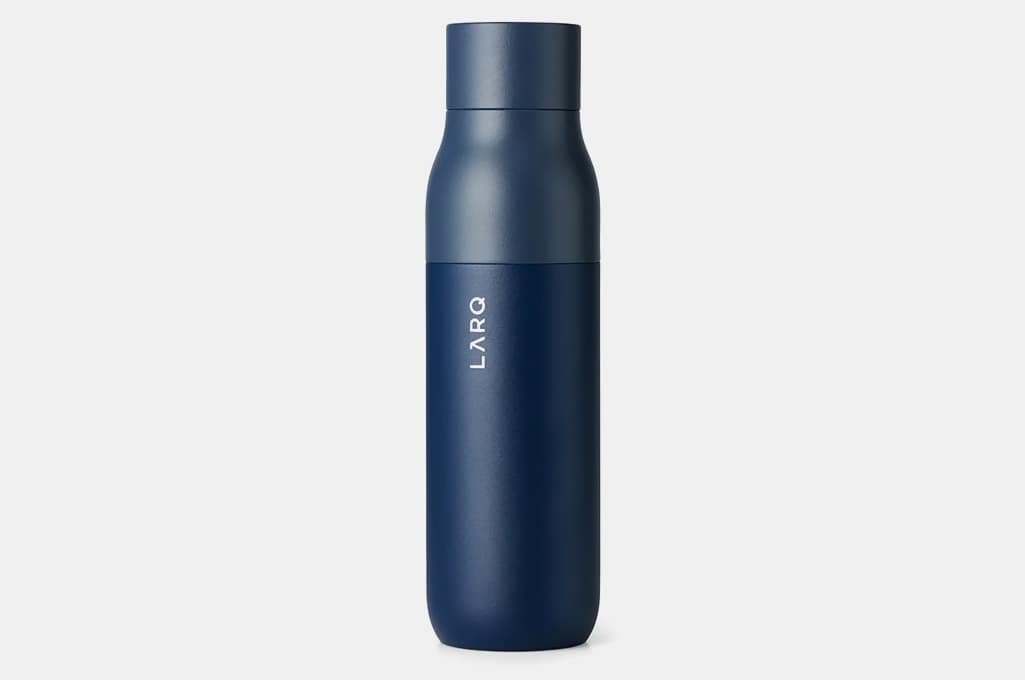 LARQ Bottle PureVis
Say it with me: Drink more water. This is true all year long (turns out water's pretty good for your health), but especially essential when you're traveling in the summer heat. Of course, keeping a water bottle clean while you're traveling can be a challenge—unless you're carrying LARQ's PureVis Bottle instead. It's the world's first self-cleaning water bottle and water purification system, utilizing a UV light built into the cap to keep your drinking water as fresh and safe as possible.
Price: $99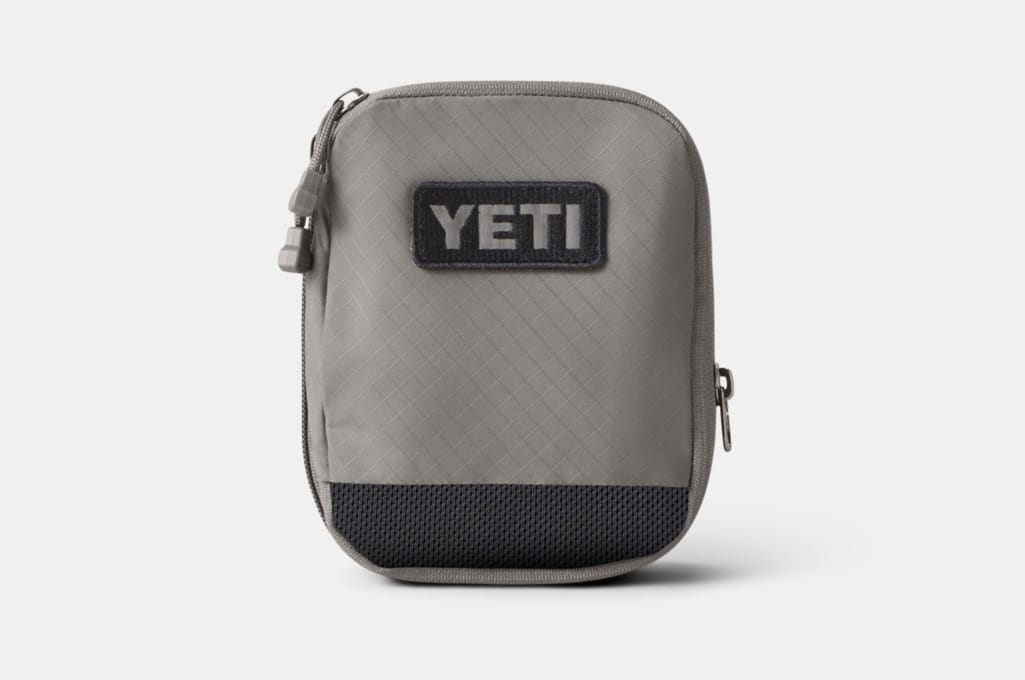 Yeti Crossroads Packing Cubes
Organization is the key to a successful road trip—and Yeti's Crossroads Packing Cubes just might be the key to getting organized. Available in three different sizes, these packing cubes will allow you to keep everything that you need right where it's supposed to be (instead of having everything jumbling around inside of a backpack or tote box). The small cubes are great for cables and electronics gear, medium cubes are perfect for putting away your dirty clothes, and large cubes can hold everything you need for a successful day at the beach.
Price: $25
Disclosure: Clicking on these links and making a purchase may earn us a small referral fee, at no extra cost to you. Learn more here.
freestar.config.enabled_slots.push({ placementName: "gearmoose_leaderboard_btf", slotId: "gearmoose_leaderboard_btf" });